Technology
"He was deadly, like he had caught a really bad flu"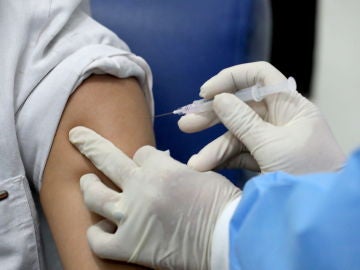 Publication: Sunday, November 15, 2020 12:53
Pfizer's vaccine made headlines this week after it was announced that it was over 90% effective. A Spaniard is participating in the ongoing trials in the United States and shared his experience.
Miquel Fernández, a Catalan living in Norman (Oklahoma, USA), explains in "Rac1" how this study is going. Account that lasts a total of 26 months, in which "six or seven visits in total" must be made.
"At the first visit, they inject you with the first dose outside of the PCR; at the second visit, the second dose and the PCR; the third visit is an analysis in case you have developed antibodies," explains- he does.
Of course, Miquel says there is no constant monitoring unless there are symptoms of COVID-19, reporting them through a mobile app. "You don't know exactly what they injected you, whether it was the vaccine itself or a placebo," he adds.
Her worst moment came after she received the second dose. "He was deadly, like he had caught a really bad flu," he recalls. He claims to have had "a lot of discomfort and pain", the area where he received the "inflamed" puncture.
"The day after the first dose, I had symptoms like the flu: fever, general pain, fatigue. It lasted more than five hours," he adds. These symptoms disappeared the next day. Your next test will be in March to see if you have any antibodies.