Technology
Health adds 1,623 deaths and 25,042 coronavirus infections after changing the way cases are counted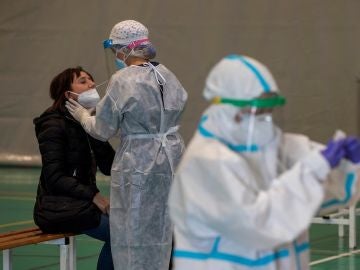 Updated: Wednesday, November 4, 2020 7:59 PM
Published on: 04.11.2020 19:28
Health added 25,042 new cases of coronavirus to the total tally, which already stands at 1,284,408 since the start of the pandemic. The new counting system has added 1,623 deaths since the start of the pandemic, bringing the total death toll to 38,118.
In addition, communities have notified Health 8,924 new positives in the last 24 hours, and Madrid leads the way in new infections, with 1,924; followed by Catalonia, with 1,616; Basque Country, with 1,166, and Aragon, with 792.
This Tuesday in the Health report, 36,495 deaths were reported by Covid-19, although as of Wednesday the figure rose to 38,118,888 last week. In addition, a total of 1,284,408 people have already been infected in Spain with Covid-19, of which 8,924 have been diagnosed in the past 24 hours. The current average rate of infections in Spain over the past 14 days is already 528.75 cases per 100,000 inhabitants.
There are currently 20,325 patients admitted for Covid-19 across Spain, of which 2,786 remain in an intensive care unit, although in the past 24 hours there have been 2,481 admissions and 2,166 discharges, which represents a new record for the number of admissions.
The director of the Center for Coordination of Alerts and Health Emergencies (CCAES), Fernando Simón, asked on Tuesday to "leave a margin" to the new measures envisaged in the state of alarm approved last week to see if it is effective for control the sharp rise in Covid-19 infections, with the aim of avoiding house arrest.
"We are in a situation which, from a care point of view, is starting to be critical, but we are not in a situation equivalent to that of March or April. There are still ICUs that have not been reactivated and a lot of scheduled activities, "he said exceptionally. For this reason, he said, "you have to give the system a margin." Even so, he said, "when the decision has to be made, it will be made": "It could be tomorrow, the next day, in three days or it may not be necessary".