Technology
Health changes length of quarantine for positive cases with discharge from hospital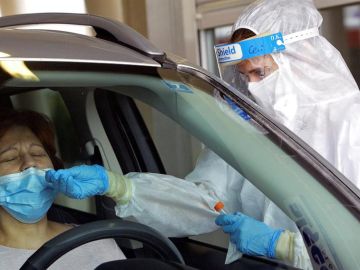 Publication: Friday, November 13, 2020 18:08
Health has changed the quarantine period for coronavirus patients who were hospitalized but discharged from the hospital while still testing positive in the PCR.
If until now these people had to remain isolated at home for at least 10 days after discharge from hospital, quarantine is now at least 14 days from the onset of their symptoms.
This is stated in the latest COVID-19 early detection, surveillance and control strategy update released by the department headed by Salvador Illa, dated November 12.
This new document specifies that the cases which required hospitalization "can be released from the hospital if their clinical situation allows it even if their CRP remains positive, but home isolation must be maintained with monitoring of their clinical situation during at least 14 days from the onset of symptoms ".
After these 14 days and "still according to the clinical criteria", the patients can end the isolation "if three days have elapsed since the disappearance of the fever and the clinical picture".
Eliminates the possibility of shortening isolation for these patients
The previous protocol, dated September 25, provided instead that these cases must be in quarantine "at least 10 days after discharge from hospital". After these 10 days and, again, according to clinical criteria, they could end the quarantine if three days had passed since the fever and symptoms disappeared.
However, the previous version of the guide stated that if, before the end of this 10-day isolation period, the patient tested negative by PCR, the quarantine could be terminated. A possibility that the latest protocol update no longer includes.