Technology
Health notifies more than 25,000 new infections, a new daily record of positives in Spain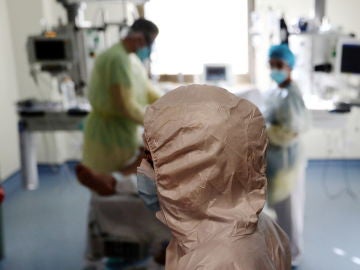 Publication: Friday October 30 2020 18:04
Spain enters the weekend after recording the worst daily second wave data to date. The Ministry of Health has reported a total of 1,185,678 infections since the start of the pandemic, an increase of 25,595 cases in 24 hours.
This is the highest daily data recorded in our country since the start of the pandemic, exceeding the previous record, recorded this Thursday, of 23,580, which represents more than 2,000 additional cases.
The number of deaths also continues its upward trend, with 239 since Thursday, deploring a total of 35,878 deaths.
The record for infections detected in the past 24 hours was also broken, with 9,723. During this period, a total of 22,875 PCR and antigen tests were performed.
These are the latest data provided by Health this week, a week that was marked by the entry into force of the new state of alert and the perimeter closures of most of the autonomous communities.
The latest controversy took place in the Community of Madrid, with government support for Isabel Díaz Ayuso's government proposal to close the perimeter of the region over the next two weekends, and not for a full week.