Technology
Health reports 22,516 infections and 347 deaths before weekend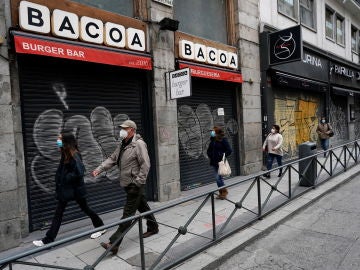 Posted: Friday November 6 2020 19:06
The Ministry of Health provides its latest update on the daily evolution of the data of the coronavirus pandemic in our country, certifying the worst week of the second wave in Spain.
In the past 24 hours, 22,516 new COVID-19 infections have been added, bringing the total positive results since the start of the pandemic to 1,328,832.
As for the number of deaths, 347 deaths have been deplored since Thursday, bringing the total number of victims to 38,833.
The number of hospitalized people increased by 1,649 people since yesterday, with an increase of 5,152 people in the past seven days. As for intensive care admissions, there have been 134 in the past 24 hours.
The data represents a trend similar to that seen in yesterday's report, Thursday, in which 21,908 new infections and 368 deaths were reported, the worst figure in the pandemic.
In this case the infections increase and the victims register a small decrease, but in both cases showing a disturbing present in a second wave which does not seem to have reached a ceiling.