Technology
Health reports 512 deaths from coronavirus over weekend, worst figure in second wave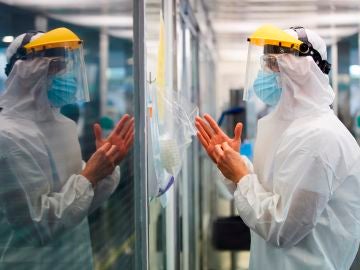 Updated: Monday, November 9, 2020 6:54 PM
Published on: 11/09/2020 18:05
The Ministry of Health, in the daily update of official figures that reflect the evolution of the coronavirus pandemic in Spain, adds 52,386 new COVID-19 infections over the weekend (since last Friday), of which 4,441 were posted within the last 24 hours.
By communities, the most affected are Andalusia with 12,209 new infections, Catalonia with 9,630, the Basque Country with 5,025, Castile and León (4,890) and Madrid (3,309).
Health has also added 512 new deaths to its data compared to figures recorded last Friday, for a total of 1,054 deaths in the past seven days. The death toll from COVID-19 since the start of the pandemic in Spain stands at 39,345 with these latest data, and that of people infected with the disease, confirmed by a PCR test, stands at 1,381. 218.
Of particular concern is the increase in hospitalizations. According to ministry data, there are currently 21,029 COVID-19 patients admitted, 2,457 more since Friday. There are also 3,007 coronavirus patients in the ICU, 188 new this weekend. In fact, there are already eight Autonomous Communities where the occupancy rate of ICU beds exceeds 40%.
Given the pandemic situation in Spain, many have been the communities that have decided to continue to apply the curfew that the government put in place two weeks ago, such as Madrid, Castilla y León or Catalonia. Some have even chosen to make it progress, such as Andalusia or Basque, where the night watch now begins at 10 p.m.