Technology
How many health workers did you hire for Valdebebas hospital?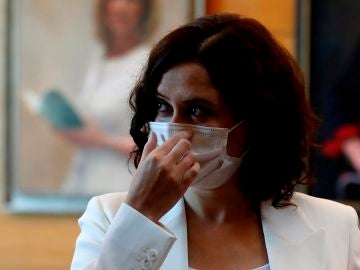 Posted: Sunday October 25 2020 11:00 PM
The president of the Community of Madrid gave a tense interview to the journalist and presenter of Telenoticias of the channel "Telemadrid", Silvia Intxaurrondo, about the new hospital that the government of the region is building in Valdebebas. Intxaurrondo questioned him about the hiring of health personnel in the said hospital center.
"We are at the moment with this contract. What is seen, above all, is a strengthening that comes from other hospitals," said Díaz Ayuso. The reporter asked him again if the community government was considering hiring health professionals to work in this hospital, to which Ayuso replied: "What is going to be a reorganization of the health workforce so that it can be done. nothing will be missing ".
Ayuso insisted that "this is a new hospital and that is very good news," a response that continued without convincing Intxaurrondo: "I don't get the bills. If you take health workers from other hospitals and transfer them to Valdebebas hospital … ". The president of Madrid interrupted the journalist to say that she is not "the person in charge of human resources at the Ministry of Health".
"I believe that the president does not have to go into details on how they are going to reorganize the teams, the material … it is not my concern," continued Díaz Ayuso, who concluded his speech at In this regard by stating that it is a "feat" to build "in just three months a hospital that will surprise the world" and that she will not have to "limit herself to these small print". And he added: "These are questions that are not normally asked of a regional president."