Technology
"I keep the antibodies and I cannot infect"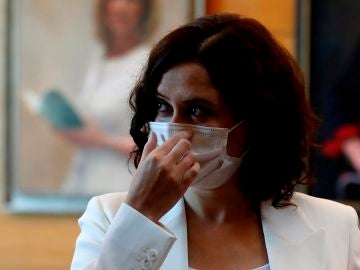 Published: Tuesday, November 10, 2020 10:49 a.m.
Isabel Díaz Ayuso announced that she had tested negative for the coronavirus and that she would resume her schedule tomorrow, Wednesday, "with total normality", after maintaining a preventive quarantine for contact with a positive case.
The president of the Community of Madrid, who had already suffered from COVID-19 in March, assured via Twitter that she maintained immunity. They confirmed to me that I maintain the antibodies and that I cannot infect, asserted.
The leader of the PP also indicated that, although she planned her agenda for this Tuesday online, "from tomorrow it will continue with total normalcy."
The President of Madrid published a first tweet on Tuesday about her negative result, which she immediately deleted. Sources of the Presidency of the Community of Madrid consulted by LaSexta indicated that she would tweet a new message to better explain herself.
Ayuso had been in home isolation since Monday after coming into contact with an infected person, particularly one of his close associates. For this reason, yesterday he did not attend the event for the Almudena day. The first test that was performed was negative, although the president continued to wait for further tests.