Technology
"If the situation does not improve, there will be more difficult measures"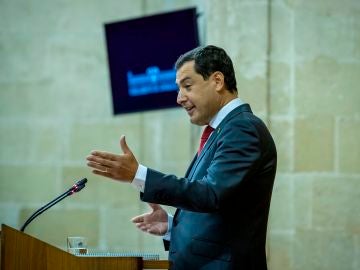 Posted: Monday, November 2, 2020 3:51 PM
Andalusia has passed the first wave hospital admissions. This Monday there was another day of increased care pressure with 153 more patients admitted for COVID-19 than this Sunday and reached 2,763, which means surpassing the peak recorded on March 30 of 2,708 hospitalized, of which 438 were then in an intensive care unit (ICU). Today, 381 people are admitted to these units, 22 more than on Sunday.
This Monday, November 2, 4,406 positive coronaviruses confirmed by PCR and antigenic tests were recorded, a higher number of daily infections on Monday in the second wave, almost double the previous record, which was the data of last Monday (2649), according to data released by the Ministry of Health and Family, which counts 34 deaths.
However, that figure of 4,406 infections means breaking a four-day streak with more than 5,000 cases in 24 hours, after 5,243 were added on Sunday, 5,622 on Saturday – recording positives in wave two – 5104 on Friday and 5,202 on Thursday.
Situation evoked by the president of the Junta de Andalucía, Juanma Moreno, on Twitter: "On Wednesday, I announced that we would soon exceed the hospitalization record and today is the day when the most people have been hospitalized since the onset of the pandemic. We must exercise extreme caution and responsibility. If the situation does not improve, more difficult measures will have to be taken. "
He talks about difficult measures, but not for the moment of house arrest. Yet Andalusian vice-president Juan Marín, this Monday in an interview with TVE, said: "If this number of infections continues, positives and this health pressure, I would not rule out any scenario."
"We have already suffered from confinement in March and if I had to return at some point, it will always be with this criterion of the experts", he added, citing the examples of France, Germany or Portugal. "I think Spain is going down this path and I am afraid that these decisions will come in the coming days," he said.