Technology
Illa argues first doses of COVID vaccine could arrive in December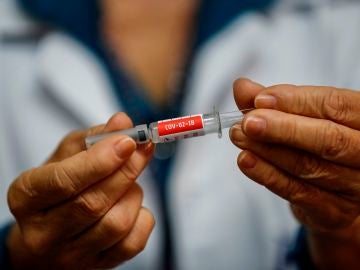 Posted: Monday, November 2, 2020 5:11 PM
Health Minister Salvador Illa has insisted that the government believes that at the beginning of next year, "or at the end of this one if things go very well", Spain will have a first batch of vaccines against COVID-19, although it will continue to "live" with the virus until May.
During a telematic conference organized by the Barcelona agency Intermedia, the minister predicted that the next four weeks of November will be "very complicated", and outlined a horizon of about six more months, until May, of "coexistence" with the virus, until the vaccine has been delivered to a large part of the population.
In this sense, he stressed that once the vaccines start to be administered, it will take another three to four months to reach a sufficiently large set of vaccinated population to "enter a different phase". According to Illa, in the second quarter of next year "the situation will have changed significantly", although he acknowledged the difficulty in making forecasts and the "instability" caused by the virus and its contagion capacity.
The Minister underlined the European cooperation effort to negotiate and distribute vaccines equitably, as well as the commitment not to administer them if they do not strictly comply with the conditions of safety and efficacy.
"A vaccine will not be administered if it is not safe and effective. We have a very strict and very precise regulatory framework. It is true that it has gone very quickly but it is also true that resources have been mobilized. like never before to achieve a vaccine, "said Illa.
Regarding those who are against the vaccine, the minister called for "a firm attitude against deniers and people with anti-scientific attitudes". "In this case, we are not talking about more or less entertaining discussions about whether man has reached the moon or whether the earth is flat. We are talking about issues to believe in that affect people's lives. ", he stressed.
During his speech, the Minister acknowledged the shortage of doctors from which the Spanish health system suffers and stressed that over the past 10 years resources have not been increased, a situation which, he stressed. , "must be corrected".
Asked about coordination with the autonomous communities, Illa stressed that there was no correlation between political systems and better or worse management of the pandemic, and defended that the Spanish institutional framework "worked reasonably well ", although he acknowledged that there were" a few preventable episodes ".