Technology
"In Spain it is inevitable to go home in two weeks"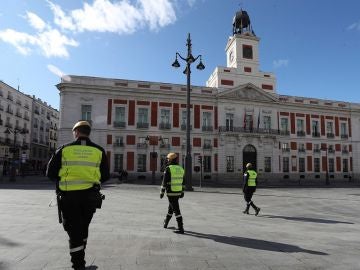 Publication: Monday, November 2, 2020 09:20
The uncontrolled progression of the pandemic has pushed countries like France or the United Kingdom to decree home confinements. In Spain, so far, only perimeter closures and a curfew have been implemented, although several experts are already calling for more restrictive measures across the country.
This is the case of the former director of health systems of the WHO, Rafael Bengoa, who affirmed that, if the current figures of the pandemic in Spain are maintained and that they are not reached, "it is inevitable, within a week or two, seeing that it doesn't work, go to a closed house. "
In statements to Catalunya Radio, the former adviser to Barack Obama and former Basque Minister of Health claimed that, "if we could reduce the numbers and follow it better, we could live with the virus, but it is not working and it is therefore necessary to go to the next level ".
This public health expert estimated that this second internment would be shorter, because "we are talking about a month", like the one that other European countries have considered or are already considering, and allowing children to go to school , unlike some who lived in March and April.
Also, unlike those months, it would be important to "not think like that" and to "make sure that, as long as we are confined, all monitoring and tracking systems are in place", so that, when the numbers drop, "epidemic control no longer gets out of hand."
He predicted that soon "maybe" we will see "hospitals overwhelmed with patients" and, assuming the irresponsible behavior of citizens "will not change", he believes "national confinement will be the best measure".
In line with Bengoa, Dr César Carballo spoke on LaSexta Noche, assuring that "in 20 days we will be confined, almost certainly" since "the virus is totally out of control.
His prediction is based on the fact that "we are late for the second wave" and it shows in the fact that "we are breaking records every day". In fact, that same week the maximum number of daily admissions or the maximum number of infections in 24 hours since the start of the pandemic has been exceeded.
"We had already warned in July that the situation was getting worse and that we had to prepare, but we are going to confine ourselves now when we should have done it much earlier and in a much less severe way", explained the doctor.
Another of the voices that provide for home containment in Spain is epidemiologist Juan Gestal, who in Liarla Pardo has assured that he fears that "this is what will happen" and hopes that "we will not be too late "as happened with the first wave of the pandemic.