Technology
"It can cause us as much trouble as Christmas"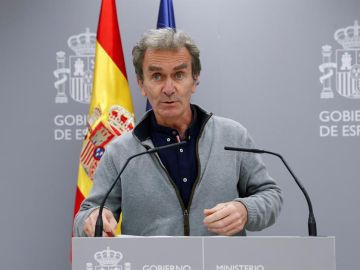 Updated: Thursday, November 12, 2020 7:58 PM
Published on: 11.12.2020 19:57
The eyes of citizens, autonomous communities, the government and many experts are turned to this coming Christmas in the midst of a pandemic. The questions are many: will I be able to travel? Will family meals take place? How many people can I meet with? From the Ministry of Health, Fernando Simón, director of the Coordination Center of Alerts and Health Emergencies, assured that "as soon as possible" the "specific recommendations for events and crowds" that could be generated on these dates will be determined. A document in which the ministry collaborates with the autonomous communities.
But before the Christmas weeks, Simón made a point of highlighting at a press conference an equally particularly worrying date: the Constitution Bridge, from December 6 to 8. "A long bridge that can cause us as many problems as Christmas can cause us," he warns.
In this context, the director of CCAES called for accountability, while noting that citizens have acted "relatively well" in previous bridges.
Simón also left a message to the Autonomous Communities, which he urged, using the state of alert, to decree the necessary measures to minimize the risks we face, especially if mobility increases.
"The autonomous communities, with the available tools, will have to assess the risks to which they may be exposed and try to control them or minimize them as much as possible so as not to have epidemics like those observed the days after the Pilar bridge", he said.