Technology
"It is confusing and does not help fight the pandemic"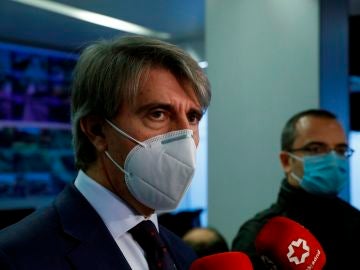 Publication: Friday October 30 2020 16:00
New division within the government of the Community of Madrid on the management of the coronavirus pandemic. The Minister of Transport, Mobility and Infrastructure, Ángel Garrido, of Ciudadanos, criticized the "confusion" which implies the closure of the Madrid region for days.
"We are not to make these kinds of movements which confuse the citizens. Tell them that until Friday I don't know what, Tuesday something else, but Friday something will start … I think that does not help to fight effectively against the pandemic. ", argues.
For Garrido, the solution is to launch "clearer messages" that can be "understood from the start". "If you ask a citizen of Madrid today, he may not know what to do and until what day," he adds.
Despite criticism, Garrido believes it is "good" that there are differences between PP and Ciudadanos in handling the pandemic, acknowledging that the two sides agree "in 99%" of their discussions.
Garrido also assures that "an announcement as important as this" was not communicated to the vice-president, Ignacio Aguado.