Technology
"It is conveyed by far-right stories on social networks"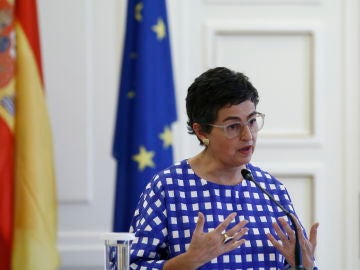 Publication: Friday, November 13, 2020 11:31
"It is conveyed by the accounts of the far right on social networks." This is how the Minister of Foreign Affairs, Arancha González Laya, referred to the false sound circulating on the Internet in which she allegedly described Joe Biden as bin Laden.
The government denied it on Thursday and it is today she who focused on the "pandemic of disinformation". "It is a cancer for democracies, which must be based on access to diverse and truthful information," he said in statements to "Espejo Público".
Also, the Minister of Foreign Affairs called for "zero tolerance in the face of this epidemic of disinformation", which aims not only to "harm the image and reputation of a person", but also "against an institution" .
Asked, in this sense, by the committee that the government has created to fight against the dissemination of "false news", she declared that "there is no democracy without freedom of the press and of experience, but there is neither is there one with massive disinformation. " "Against this, we must fight," he added.
He also ensures that this fight is not only a priority in Spain, but also in Europe, referring to "lies in the election campaigns of Germany or France and with Brexit". "We have free media capable of informing citizens, this is the basis of a democracy," he said.
In this video below, you can listen to the fake sound in which the minister supposedly called the President-elect of the United States bin Laden.