Technology
"It is posed in terms of political blackmail"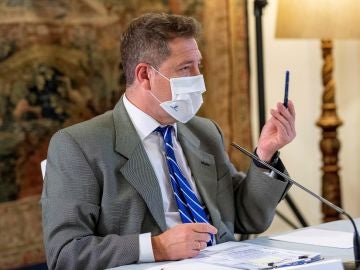 Posted: Sunday, November 8, 2020 3:05 PM
Castilla-La Mancha President Emiliano García-Page said in an interview with "La Razón" that he prefers a "global scenario" in the fight against COVID-19. "It is not organized by region. The regions must be part of the solution, but the strategy must be national," García-Page defended.
In this sense, the Socialist stressed that he was going "from 0 to 100 at the first state of alarm". "Three days before its promulgation, the communities received the message that there was no need to be alarmed or to establish contradictions, and all surrendered to one. And overnight, she went from phase zero to phase three. effect to stop the virus, logically, "said the president of Castilla-La Mancha.
For the politician, "the debate on the table is one of greater determination at the executive level of government." "Almost everyone understands that if another measure is taken, it must be consistent across the country. And this debate cannot go on forever because we are on the verge of a statistical precipice. Other countries, with lower numbers, adopt measures, I am not saying more drastic, but more homogeneous ", he declared.
Podemos demands annoy me "
In addition, the president of Castilla-La Mancha declared that "as a socialist he is" disturbed by the aesthetic and rhetorical demands of Podemos ", but" much more disturbed by the substantive demands ".
"We all know that political survival often comes down to gestures that don't correspond to what one thinks, but what I appreciate in these accounts is too much rhetoric and staging of Podemos and the crumb is what is important ", underlined García-Page, who declared that" the new budget is completely social-democratic, very coherent with the European demands, whatever some say. "
"There are a lot of politicians who have stopped putting their feet on the ground and who are connected to reality via satellite," criticized the president of Castilla-La Mancha.
Trust that there is no forgiveness to the leaders of the trial
On the other hand, Emiliano García-Page spoke about the possible forgiveness to the leaders of the trial, saying that "it is considered in terms of political blackmail". "I hope that there are no pardons. From the start, we speak of pardon, instead of being subject to judicial or legal considerations, is raised in terms of political blackmail," he said. he criticizes.
Thus, García-Page defended that "it is necessary above all to demand that they apologize and that they undertake not to do the same thing again, otherwise it would be clearly unconstitutional". "It may be legal, but it would set a very dangerous precedent and, moreover, it would be as much as humiliation. When ERC leaders say they don't want forgiveness, they want another solution is because they know that it involves accepting guilt and forgiveness, "he said.