Technology
it's the frontline fight against the pandemic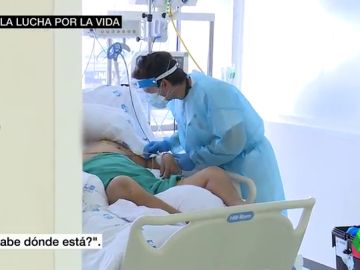 Currently, 2,404 people are admitted to intensive care units (ICUs) due to COVID-19, people who are fighting for their lives. Every day, we talk about figures, about figures, without knowing very well whether that makes us understand and have a real image of what is happening, of what we are experiencing in hospitals.
For this reason, laSexta entered an intensive care unit, accompanying two managers of one of the units at Madrid Hospital in La Paz to see what they have been facing in recent hours.
In the corridors and rooms seen in the video, they have been receiving coronavirus patients for eight months, constituting the famous " front line of battle " against the pandemic.
And not all are older: we see a 26-year-old with weakened muscles after a month of hospitalization. Abelardo García, head of the intensive medicine department at La Paz hospital, says they are "used" to serious situations, but admits that it is an "avalanche".
No time to rest
In La Paz there are almost fifty critical patients and 150 infected patients have been admitted to the ICU, and to see how they died, in one day, almost 40. "I don't know what a war will look like. , but it was the closest thing to a war that I have seen, "says Pablo Millán, an intensivist doctor.
They tell us how emotionally "hard" it is that the families of patients cannot come to see them, that they are not close to each other, combining feelings of "fear", "anguish" and "helplessness".
Abelardo García says they went on vacation "thinking it was going to be controlled" and "suddenly the problem started again". "There was no time to rest, we had the illusion that it was going to be half controlled," he said.
But they don't let their spirits wither because they suspect the situation will drag on and on. For them, for their patients, they think of leaving the skin. Because they know that the latter help can be the key to keeping them connected with life.
"What we do is save time, what we donate time and keep them alive," adds Millán. Because they know they are their last chance.