Technology
IU extends the complaint against Juan Carlos I with all the alleged illicit activities and the tax regularization of almost 700,000 euros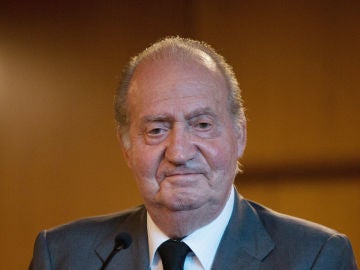 Madrid
Posted: Thursday December 17 2020 07:57
Izquierda Unida, the Spanish Communist Party and the Forum of Lawyers and Lawyers of the Left presented a letter to which laSexta had access in which they ask to widen the complaint against the emeritus so that the Supreme Court asks for all the documentation which, presumably , could demonstrate all the illegal activities of Juan Carlos I.
After filing the complaint, which was dismissed in 2018, they again presented it with the charge of 13 crimes to emeritus that same year, and now they have asked for its extension with all the alleged activities of the King Emeritus. . Among other causes, he is accused of bribery, fraud, concealment, discovery and disclosure of secrets or constitution of a criminal group.
In the letter, they refer to the documentation that SEPLAC has on the emeritus for its allegations of tax crimes and money laundering. As well as the investigations carried out by the Swiss prosecution on Juan Carlos I and the Monaco International Letter of Request to facilitate bank accounts in the name of Álvaro Jaime de Orleans-Borbón. In addition, in the UK, the letter requests that any of the contracts signed by Air Partner PLC with the Cousin Emeritus and his invoices be taken into account.
Izquierda Unida also requests that the request to Morocco be included so that it provides information on the goods Corinna Larsen has there and the payment methods she used for their purchase.
In addition, the letter asks the tax administration to provide the Bourbon statements between 2014 and 2019 and all the documentation of the tax regularization that the emeritus carried out a week ago and the creation of a rogatory commission in Bahrain. to request all the information that you have on the payment of checks, cash or transfers to Juan Carlos de Borbón. A request which also asks that it be made in Kazakhstan, where he would have gone hunting with President Nazarbayev in 2002, and to whom he gave five million euros.