Technology
José María Aznar describes Pedro Sánchez as a "useful fool"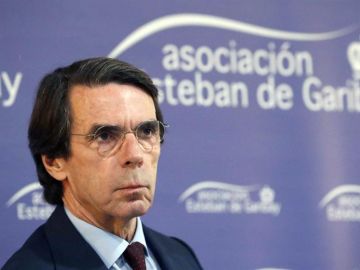 Posted: Monday, November 16, 2020 5:09 PM
José María Aznar sees the current PSOE as a "simple platform" of Podemos in which the general manager, Pedro Sánchez, is "the useful fool". In an interview with Expansión after the controversy over the PSOE's budgetary pact with Bildu, Aznar regrets that the government has made the Aberzale party "a party of state management". "Where are the old socialists, where are the socialists who defended freedom, equality, solidarity?" He asked himself.
For Aznar, the tandem between the PSOE and Podemos aims to make a country "subsidized, populist, authoritarian and with an intervention economy". For this reason, he advocates a "great alliance of moderates and modernizers" as a political alternative to stop what he calls the "process of constitutional destruction" and "regime change".
In this context, he considers that we are trying to delegitimize the Crown in an attempt to replace it, although he warned that "without a monarchy, there is no Constitution". "We are at levels of obscenity and irresponsibility in the exercise of power that are clamorous," he warns.
Aznar also refers to the direction of Pablo Casado at the head of the PP. He thinks he was right when he walked away from Vox in Santiago Abascal's motion of no confidence. "Casado was right and won the stripes, now he has to exercise them," he noted.