Technology
Josep Lluís Trapero is reinstated at the head of the Mossos after the acquittal of 1-O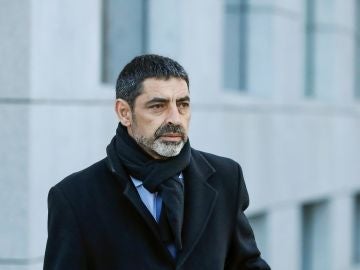 Updated: Thursday, November 12, 2020 6:09 PM
Published on: 11.12.2020 17:39
The Minister of the Interior, Miquel Sàmper, has reinstated Major Josep Lluís Trapero at the head of the Mossos d'Esquadra, a post from which he had been dismissed due to the application of article 155 in October 2017. The decision has been taken. after his acquittal in the rebellion trial at the National Court.
According to department reports, Sàmper contacted Trapero to inform him of his willingness to restore it. In the same conversation, the elder expressed his "firm disposition" to take over the command of the Catalan police.
For this reason, Sàmper informed Trapero that he would make his return effective immediately. The Minister of the Interior did not hesitate to thank the outgoing chief commissioner, Eduard Sallent, for the work carried out at the head of the Mossos since June 2019.
The judge stressed the "caution" of Trapero
Last October, the National Court made public the sentence in which it acquitted Josep Lluís Trapero of the crime of sedition of which he was accused for his role in the events related to the trials of autumn 2017.
In his letter, the judge indicated that the accused's relationship or participation in the independence process was not proven. In addition, the court confirms Trapero's "caution" and the fact that he decided not to use force, even though it made the vote possible.