Technology
Juan Carlos I denies having a hidden fortune in Jersey and having made money movements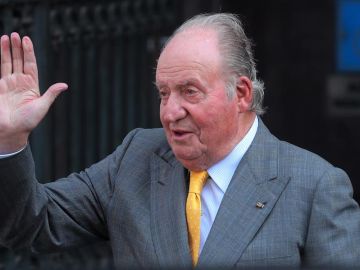 Publication: Sunday, November 15, 2020 11:01 PM
Juan Carlos I denies having a fortune hidden on the island of Jersey, showing his "astonishment" at the Sepblanc alert after a movement of funds that the emeritus king defends that "are not his own", according to the newspaper 'El Mundo '.
He also denies having ordered foreign banking operations during the prosecution's investigation. His environment ensures that this alert "greatly complicates" the "desire" of Juan Carlos I to return to Spain.
Barely a week ago, LaSexta reported exclusively the amount that the King Emeritus held in this still active account, around 10 million, in euros and other currencies, hidden in this tax haven.
Sepblanc issued an alert that a recent movement of money from this account was suspected. Legal sources confirmed to LaSexta that Sepblac was aware of the existence of this account and the money in it.
For this reason, because of this hidden fortune in Jersey, the prosecution decided to open a third avenue of investigation to Juan Carlos I for allegations of tax crimes and money laundering. The reason is precisely this fortune detected on the island of Jersey.