Technology
Juan Carlos I received 4.6 million in a Swiss account for a resort in Mexico from businessman Sangines-Krause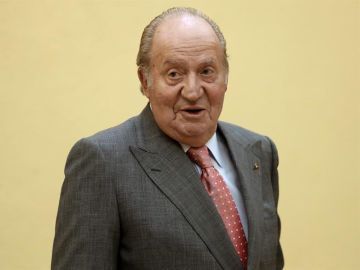 Posted: Thursday, November 5, 2020 5:08 PM
The link between the Swiss and Spanish investigations into the hidden societies of the King Emeritus has another link. The investigation that the Swiss prosecutor Yves Bertossa is carrying out for the commission of an urban hit in Playa del Carmen is the link.
Juan Carlos I's cousin, Álvaro de Orleans, advised the Huaribe company, now OHL, on the purchase of land on the Mexican coast for the construction of a luxury resort. For this advice, the cousin of the monarch declared in court to have cashed 4.6 million euros in a Swiss account under the name of Zagathka, of which Juan Carlos himself is the beneficiary.
Seven years later, Sanginés-Kraus, the Mexican businessman who is said to have covered the expenses of the king and the other members of the family, bought Villar Mir, a close friend of the monarch, this Caribbean complex for 470 million dollars. euros.
The same one who, according to the sources of the investigation at LaSexta, donated large sums of money to Nicolás Murga, field chief and person of the highest confidence of the emeritus.
The origin of this money is what the investigation must now clarify in order to clarify the crimes that Juan Carlos I, Nicolás Murga and the rest of those involved in the plot of the opaque cards could commit.