Technology
Judge files case that investigated Corinna's alleged assignment to Vilarejo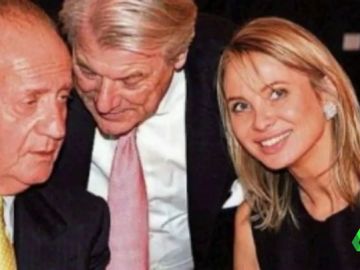 Judge of the National Court Manuel García Castellón accepted the provisional referral and the dossier of the "Carol" exhibit of the "Villarejo case" in which an alleged commission from Corinna Larsen to the former commissioner was investigated.
The magistrate thus responds to the request of the anti-corruption prosecution, understanding that "there was not enough information to support the commission of corruption offenses or the discovery of secrets" in the alleged orders that are the subject of the investigation.
In his car, the judge recalls that the police reported that no investigation had been made in the police files on the person Corinna would have mandated to investigate, between October 7, 2016 and November 3, 2017.
For roughly the same person and the same time period, only one request was recorded by someone outside the police. Consequently, the judge concludes that "the consultations carried out in these files make it possible to rule out any action aiming at the illegal obtaining of information".
However, Villarejo's agenda contains notes in which Corinna appears, from which "it could be inferred that contact between Mr. Villarejo and Ms. Corinna Larsen has been maintained". However, the judge points out that "it was not possible to find any entry confirming that on the 8th (it is not known which month) the two were seen again, nor other audios or recordings have appeared that verify that there could be new appointments and with what purpose ".
Therefore, in the judge's opinion, these entries do not provide relevant evidence to clarify the orders under investigation and cannot be configured as the medium on which to support a new line of investigation. "There is no other choice but to file the case, once the prosecutor has requested it," García Castellón concludes.
It does not exclude the reopening of the file
The existing evidence, he points out, does not support the claim and, therefore, the lack of evidence is sufficient to provisionally archive the piece, as was already done in 2018.
However, the magistrate warns that "it is a provisional file". "It cannot be ruled out that, if new panels appear, a new reopening will be carried out," he says.