Technology
Justice cancels ban on meetings of more than six people in the Basque Country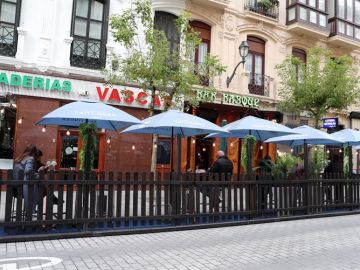 The Basque Country Superior Court of Justice (TSJPV) has decided not to allow the restrictive measure that limits meetings to six people in the region to stop the coronavirus.
The Administrative and Litigation Chamber maintains that with current health laws, restrictions cannot be addressed to "an unspecified group of citizens who cannot be said to be sick or to persons who are or have been in contact with them ".
In its order, the court emphasizes that "in the interpretation of restrictions on fundamental rights", such as the right of assembly, "one must be strict".
Thus, although he recognizes that the< grave crise sanitaire >> could justify the adoption of measures which restrict these rights, he indicates that these "should be adopted in accordance with the law, either with a law which envisages and authorizes them, or by means of mechanisms provided for by the Constitution. give a legal basis to such restrictions ".
The TSJPV thus denies the ratification of the measure limiting meetings to a maximum of six people, announced last Saturday by the Basque government, as well as other restrictions to stop contagions, such as the reduction of any capacity by half and the advancement. the hotel closes at midnight.
This is a new judicial test that clashes with that of the superior courts of other communities which have endorsed meeting restrictions.