Technology
Justice forbids Franco to move goods from Pazo de Meirás for fear of further looting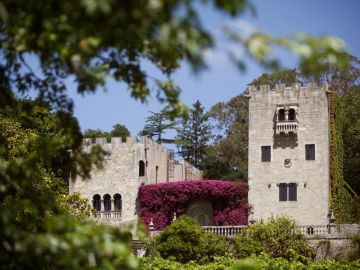 Posted: Monday, November 9, 2020 5:00 p.m.
The Court of First Instance number 1 of A Coruña has examined the request for a precautionary measure made on Monday by the state and ruled that the Franco family cannot transfer or withdraw any type of property from the Pazo de Meirás while an inventory is in progress
The Franco family had hired 50 trucks for the removal of an area with works of art such as a medieval baptismal font from a church in Muxía, and it is not known how they ended up there.
A large collection that the Francos want to remove from Pazo de Meirás before December 10, when they will have to hand over their keys to the State, and which also includes two statues from the Portico de la Gloria of the Cathedral of Santiago belonging to the Petits -children of Franco, but also "an asset of cultural interest", forcing its owners to report its location.
We do not know where these items will go and we do not know what they will do with the 3,200 pounds claimed by the heirs of Emilia Pardo Bazán, the former owner of the Pazo.
The dictator's grandchildren understand that they have to hand over the Pazo and their estates, but there is none inside and that's why they started a huge movement in which 50 trucks could help them remove whatever they consider "their".
However, and in view of the fear of a new looting of public heritage by the Franco family, the judge agreed to carry out an inventory that covers all existing property, both inside and outside the Pazo de Meirás.
The inventory, which will be prepared with the collaboration of technicians from the Department of Culture of Xunta de Galicia, will begin to be carried out on November 11, next Wednesday, at 10:30 am, under the supervision of the judicial delegation.