Technology
La Rioja announces its perimeter confinement for 15 days and the closure of establishments at 9:00 p.m.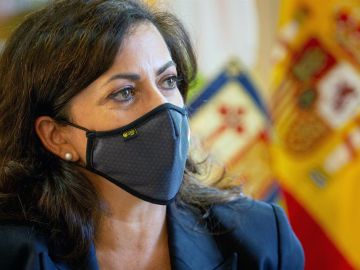 Updated: Wednesday, October 21, 2020 1:37 PM
Published on: 21.10.2020 13:23
The government of La Rioja has decided to restrict the entry and exit of the community to unmotivated movements for fifteen days, from Friday October 23, until 00:00 on Saturday November 7, to stop the advance. of the coronavirus, as announced by the president of the executive of Riojan, Concha Andreu.
Andreu stressed that "the community is closed" but insists, "this does not mean a total closure of the hotel industry". In this way, he summarized the measures that are applied:
– Free entry and exit are limited throughout the territory of La Rioja
– Closure of establishments at 9:00 p.m. with the exception of pharmacies, supermarkets, theatrical and cinematographic activities and establishments of essential goods and services
– For the moment, they do not envisage the total closure of the hotels
These measures are applied after the measures taken so far to contain the virus have not worked, according to Andreu. The latest data show an incidence of 554 cases per 100,000 inhabitants in the region. Likewise, La Rioja has 1,296 active cases, 27 more than on the last day; There are 133 people admitted to hospitals (111 in the service and 22 in ICU), that is to say 21 more, and 35 active homes, with three new, all coming from the family environment.
The president also recalled that "to control this pandemic we must all bow because if a few fail, even a minority, we all fail. This is not a game, we are talking about lives and the saturation of hospitals ".
In addition, he indicated that at this time the curfew is a measure "which is not on the table of our community but which will be analyzed" at the Interterritorial Council (this Thursday) "and will be pending what is decided by part of the Spanish government.