Technology
LaSexta exclusive | Juan Carlos I has nearly 10 million euros hidden in an active account on the island of Jersey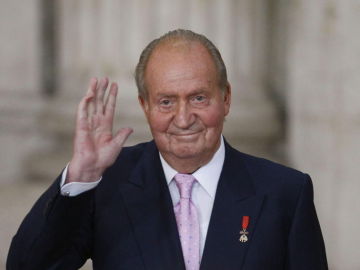 Juan Carlos I has around 10 million euros hidden away on the island of Jersey. laSexta is exclusively advancing more details on a new royal scandal involving the King Emeritus, who has an active account in this tax haven.
This news follows a recently raised alert from the Money Laundering Prevention Service (Sepblac), about which it is suspected that an attempt was made to transfer money from this account recently.
This Friday, judicial sources confirmed to LaSexta that Sepblac was aware of the existence of this account and the money it contains.
For this reason, the prosecution decided to open a third avenue of investigation to Juan Carlos I for allegations of tax crimes and money laundering. The reason is precisely this fortune detected on the island of Jersey.
This investigation is in addition to the lines already opened by the alleged commissions of the AVE in Mecca and that of the payments of the Mexican businessman Allen Sanginés-Krause.
AVE in Mecca and payments in Sangines-Krause
Juan Carlos I is also under investigation for these two causes. The first, this Friday, we knew that the prosecution of the Supreme Court does not consider that there are indications of a crime of emeritus in the judgments of the AVE in Mecca.
Regarding the second, laSexta has learned that Anti-Corruption is investigating spending on opaque credit cards allegedly used by kings emeritus without being on their behalf.
The king's aide-de-camp, Air Force Lieutenant Colonel Nicolás Murga Mendoza, was reportedly his lead, while the money came from Mexican millionaire Allen de Jesús Sanginés-Krause.
Echenique's reaction to the news
United We Can spokesperson in Congress, Pablo Echenique, reacted to the exclusivity of laSexta via his Twitter account.
For Echenique, "with each scandal of corruption in the monarchy, the republican horizon draws a little closer".