Culture
Legendary organist Montserrat Torrent and composer Gabriel Erkoreka win the National Music Awards
Montserrat Torrent (Barcelona, ​​95 years) and Gabriel Erkoreka (Bilbao, 52 years) have been awarded the National Music Awards 2021. The jury has proposed Torrent for the interpretation mode and Erkoreka for the composition mode. The prizes, granted by the Ministry of Culture and Sports, are endowed with 30. 000 euros each.
Torrent is one of the oldest organists not only nationally but also internationally, with a work behind her that, according to the jury, "has inspired new generations of organists for decades" . They also highlight "his enormous capacity for work, which has led him to cover areas as diverse as interpretation, research and dissemination" and "his tireless work both in the recovery of repertoire and in the restoration of historical organs." For example, that of the organ in the church of Sant Felip Neri in Barcelona, ​​which they have ended up baptizing with the same proper name: Montserrat Torrent Organ . The artist has spent a lifetime dedicated to music since as a child she learned from her mother, Ángela Serra, a disciple of the composer Enrique Granados. With 64 years old, she was the interpreter who inaugurated on January 3, 568 the organ of the Symphonic Hall of the National Auditorium, built by Gerhard Grenzing.
In the statement, the jury also values ​​her work as "championing the renewal of a world of the organ that has fallen into decline as a consequence of the post-war period, in a territory reserved almost exclusively for men." And although he suffers from deafness, Torrent assures that it is not a "problem" for him to project his music, as he explained in an interview with this newspaper in 2017. She has recorded some 40 albums and at her age she continues to be active, giving concerts and recording albums. With all his experience behind him, his favorite organ is that of the Royal Palace of Madrid.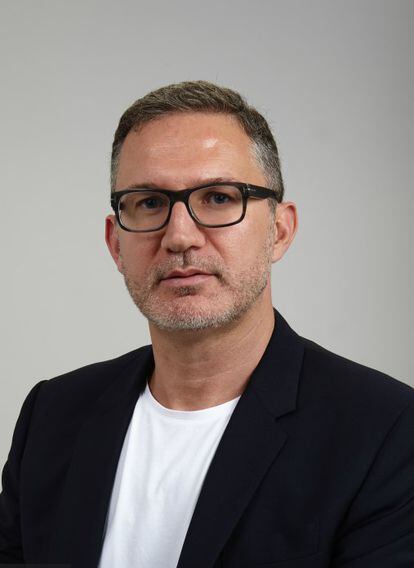 In the case of Erkoreka from Bilbao, the judges have awarded him "for his brilliant career as a creator" and for the "richness" of his music. The fusion of its sounds stands out, where it introduces "the sound of traditional Basque instruments, features that are evident in works such as Zuhaitz or Basalt ". The jury also values ​​his international projection, his music being programmed "in important European seasons and festivals". At present, Erkoreka is professor of Composition at MUSIKENE (Higher Center of Music of the Basque Country).
As a composer, Erkoreka he has created works for almost all types of instruments: from piano and orchestras to electroacoustic music. The judges emphasize that his music "is the reflection of different motivations". Thus he writes pieces dedicated to nature and the environment, to folk music or to exploration and experimentation. "With a marked concern for social issues, he has extensively cultivated soloist and ensemble works, as a way of confronting the individual and the collective," the jury subscribes.