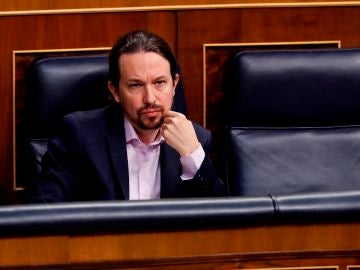 Posted: Thursday, October 22, 2020 8:10 a.m.
Second day in Congress to debate Vox's motion of censure against Sánchez. A motion doomed from the start due to the lack of support from Santiago Abascal's training.
United We Can will be in charge of the opening of the session at 9:00 am, and after this group, it will be the turn of the PP, and finally, the PSOE. Vox President Santiago Abascal plans to respond one by one, along with any member or members of the government requesting to appear at the podium.
On the first day of the debate, faced with Abascal's message, which accused the government of "illegitimate and criminal", Sánchez replied to Vox that in today's Spain "you have no place". These are the most striking sentences.
Today, the meaning of the People's Party vote will be revealed, which has announced that it will not support the motion although it has not said whether it will vote abstention or "no". The number 2 of the party, Teodoro García Egea, during a press conference in Congress, stressed that this motion "is a joke". "Vox with this wrong move gives Sánchez a mockery" and assured that the PP "will not give in". He considers it "untimely" and "a waste of time and a lack of respect".