Technology
Live session at the Congress of Deputies for the state of alert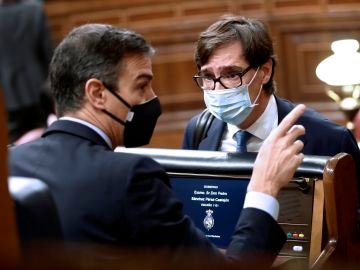 Updated: Thursday, October 29, 2020 9:15 AM
Published on: 10/29/2020 8:52 a.m.
The Plenary of the Congress votes this Thursday the extension of the state of alert decreed last Sunday by the government. An exceptional measure approved to deal with the second wave of the pandemic and which, for the moment, has been in force for 15 days.
The executive wants to extend the state of alert for six months, until May 2021, although he agrees to see it again in four months. In addition, the President of the Government has shown himself willing to appear every two months in the hemicycle to report, on a proposal from the ERC. Other formations such as Más País have also proposed amendments so that the state of alarm is reviewed within a shorter period, although none have clarified their vote.
The one who confirmed its abstention is the Popular Party, which has been in talks with Moncloa until the last moment, according to sources from Genoa to LaSexta. The PP demands that this be a state of alarm for eight weeks and that Sánchez appear in the House every two weeks.
On this occasion, it will be the Minister of Health, Salvador Illa, and not the president who will defend the extension from the platform. This decision was harshly criticized by the opposition, who called it a "scandal". The government needs a simple majority (more "yes" than "no") to carry out the extension.