Technology
Macarena Olona claims PP MPs called Vox bench "asshole" in censure motion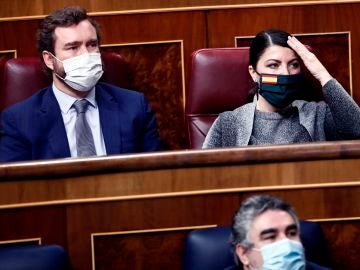 Posted: Saturday October 24, 2020 5:34 PM
The gruff tone that exists in the political world seems to have transferred to the Congress of Deputies in all its harshness. The deputy of Vox Macarena Olona denounces having received insults from the popular bench during the motion of censure.
In an interview with "OkDiario", Olona claims that some PP deputies called the far-right party group "asshole". "I think I will reveal the names," the MP added threateningly.
This is the -for the moment- the last message passed between Vox and the PP after Pablo Casado's harsh speech against Santiago Abascal, something that left the Vox leader "personally affected".
"The attacks touched me on a personal level, the rupture is true. I cannot continue to speak well of Pablo Casado. I am indignant but I will not take him on the political ground", a- he revealed after the failure of his motion of censure.
"It's not that we aren't brave, that we don't dare, it's that we don't want to be like you," said Casado to the bench of the Vox, to whom "we did not expect "to such a speech.