Technology
Madrid and Andalusia are already thinking about the December bridge and whether to declare the closure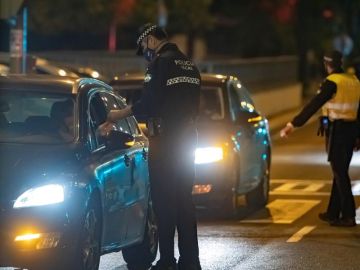 Publication: Friday, November 13, 2020 1:54 PM
Three weeks before the December bridge and as experts warn that the peak in second wave mortality has not yet been reached, the Autonomous Communities are already starting to think about whether or not to open up mobility.
More specifically, Andalusia is inclined to continue to restrict movement. Its vice-president, Juan Marín, has shown his reservations about opening up the territory during the Constitution Bridge because the situation of infections and deaths "is very worrying", particularly serious in areas like Granada.
Marín insisted that "if we have to spend 15 more days with these measures, the population will understand", since the objective is to save lives: "As long as we do not have the vaccine, it will be very difficult to get back to normal before leaving ".
Madrid: "No decision taken"
Less concrete was Madrid's Deputy Minister of Public Health, Antonio Zapatero, who left the door open since the community has not taken any decision.
"We periodically repeat that we are working day to day with indicators, so we have not made any decisions with the December bridge. As Madrid evolves we will look at what action to take and Christmas is even further away . We go there day after day, week after week. "
Yesterday, the vice president of the Community, Ignacio Aguado, said that the closure of the perimeter of the region was not "planned" during the press conference after the Board of Governors: "It has been a long time to achieve this bridge, the objective must be to continue to descend the curve and do everything in our power to lower it as much as possible and enter December with the best guarantees and with the fewest possible restrictions ".
The holiday break raises the concern of health authorities: this Thursday, Fernando Simón warned of the impact that mobility could have on these dates: "It can generate as many problems as Christmas".
"The autonomous communities, with the tools available, will have to assess the risks to which they may be exposed and try to control them or minimize them as much as possible so as not to have epidemics like those observed the days after the Pilar bridge", said the director. of the CCAES of the Ministry of Health.