Technology
Madrid borders seven other basic health zones and maintains a curfew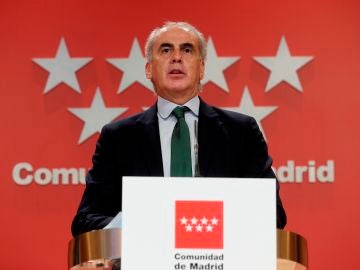 Publication: Friday, November 6, 2020 10:51
The Community of Madrid will limit the perimeter, from next Monday, of new basic health zones which will be added to those which already had restrictions so far. This measure will take effect on November 9 at 00:00 and will be in effect for at least 15 days. Likewise, the curfew will be maintained throughout the region due to the advance of the coronavirus.
As indicated by the community health authorities, the basic health areas that will be subject to further mobility restrictions are:
– Colmenar de Oreja: Chinchón and Villaconejos
– San Martín de Valdeiglesias: San Martín de Valdeiglesias and Pelayos de la Presa
– Moralzarzal
– Alpedrete
– Galapagar
– Sierra de Guadarrama
– Collado Villalba station
These new municipalities are in addition to the localities and areas of the municipality of Madrid which were already confined. Restrictions in these basic health zones will continue for an additional 15 days. And, according to Elena Andradas, director of public health, in no area "the cases have been reduced to 50%".
Likewise, the Minister of Health, Enrique Ruiz Escudero, informed at a press conference that the curfew would remain in force, although he did not specify for how long. "The curfew between 00h00 and 06h00 will remain in force and its continuity will be studied", he said, recalling that it is "desirable that we reduce all movements".
News awaiting expansion