Technology
Madrid does not rule out families reuniting at Christmas "if the decline in infections continues for weeks"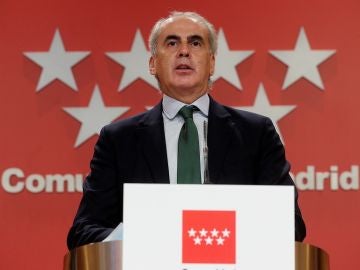 Publication: Sunday, November 8, 2020 2:40 PM
The Minister of Health of the Community of Madrid, Enrique Ruiz Escudero, does not exclude that families can meet at Christmas. This was stated in an interview with "VozPópuli", in which he said they would appreciate families being able to reunite if the decline in infections in the community continues.
"If the decline continues for weeks on end, we will appreciate families coming together over Christmas," said the advisor, who said it was "one of the challenges" they have, "that the conditions exist. to value that families can reunite after the year has passed. "" That would be good news, "he said.
In this sense, Enrique Ruiz Escudero said that "if the month of December is reached in optimal conditions in terms of infections and cumulative incidence, it will be possible to start thinking about a return to normal as carefully as possible. ".
Likewise, Ruiz Escudero defended that not "one should not speak of a miracle" in Madrid, "but of strategy, responsibility and technical criteria". "Yes it is true that we live in a time of 'madrileñophobia' by communities that are now in an infinitely worse situation than Madrid and that they should think about when they dealt with blaming Madrid, because viral infections occur without respect borders or administrative or territorial limits of any kind, "said the spokesperson for Health of the Community of Madrid.
Enrique López: "The one who caused anxiety in Madrid was Illa"
For his part, the Minister of Justice of Madrid spoke in an interview with "El País" of the controversies with the central government. In this sense, Enrique López criticized the fact that the Minister of Health, Salvador Illa, aroused the fear: "The one who caused the anxiety in Madrid was Minister Illa when he said the virus was out of control."
On the other hand, López argued that his team of medics "is not a shadow team". "Here we have experts with first and last names, not a ghost team that is that of the government of the nation", underlined the Minister of Justice of the Community of Madrid.