Technology
Madrid health minister confirms there will be no contract for new Valdebebas hospital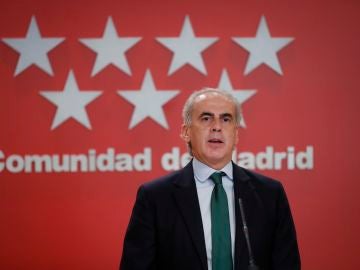 Updated: Monday, October 26, 2020 2:24 PM
Published on: 10/26/2020 2:04 PM
"The staff will come from the hospitals of Madrid", as confirmed by the Minister of Health of Madrid, Enrique Ruiz Escudero, that there will be no new hiring of health workers for the new hospital of Valdebebas and ensured that he was fed by health workers from other centers "who already know" how this hospital model works, "totally different" from others.
In statements to Onda Madrid and Antena 3, the adviser indicated that Isabel Zendal Hospital in Valdebebas, due for delivery on October 31, will be activated in the same way as it was done with the Ifema Provisional Hospital, if necessary. the health situation in the region, in this first case due to the COVID-19 pandemic. In addition, he guaranteed that the hospitals that assign staff to the new facility will be strengthened.
Precisely the fact that it is activated in very specific situations will mean that the center will have a hospital operation "totally different" from the rest, hence the search for hospital staff "who already know well" the Ifema model for having worked there during of the first wave. "And at the same time, the hospitals from which the staff come will be strengthened," he said, recalling that in recent months more than 10,000 contracts have been signed for public centers. "It can be a good addition," he said.
Sources from the Presidency of the Community assure laSexta that the Deputy Minister of Health Assistance, Juan González Armengol, has been working "from day one" on "the planning of the personnel that will be necessary" in this new center.
The same sources indicate that "the voluntary – not forced – transfer of doctors and health workers from other hospitals" is planned, as well as "the use of the hundreds of health workers who were eventually hired for the hospital. Ifema ".
The new center in Valdebebas "will have a small stable management team", and from there it will be nurtured by staff from other centers.
"It is a complementary hospital to the rest of the hospitals of the Madrid health service, and we intend that it can be activated quickly, it is very flexible; the staff must be adapted to the situation for which said activation is required, "in this case due to COVID-19, continued to explain.