Technology
Madrid is investigating the hospitality industry to install CO2 meters and operate with reserve requirements to facilitate tracing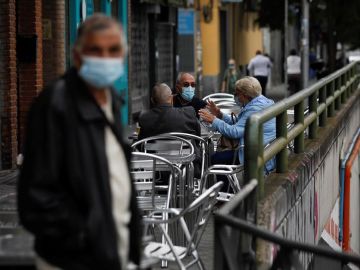 Publication: Wednesday, November 11, 2020 9:08 a.m.
The Community of Madrid plans to apply new measures against COVID-19 in the hotel and restaurant sector.
As LaSexta has learned, the installation of CO2 meters in bars and restaurants will be analyzed during the Board of Governors on Tuesday.
Likewise, the imposition of compulsory reservations will be studied, by providing the contact details of the guests, to facilitate the follow-up work in the event of a positive test for the coronavirus in these establishments or at their customers.
At this meeting, chaired by Isabel Díaz Ayuso, they will also begin to analyze how family reunions can be facing Christmas. The Minister of Health had already advanced Tuesday that the government was discussing this issue with the autonomous communities. "We will try to reunite families, but everyone knows that it will not be the same," Salvador Illa stressed in this regard.
The regional president will attend this meeting in person after testing negative on two diagnostic tests for COVID-19. The "popular" leader has been in administrative segregation until today after coming into contact with a positive.
It will be the vice-president of the government, Ignacio Aguado, who will offer a press conference from 12 noon to explain the measures agreed during this Board of Governors.
It should be remembered that last Friday, the Minister of Health and the Director of Public Health, Enrique Ruiz Escudero and Elena Andradas, indicated the ventilation recommendations for the hotel industry during a press conference. Recommendations which, according to them, could be mandatory in the coming weeks.