Technology
Madrid lifts ban on evening meetings, despite banning going out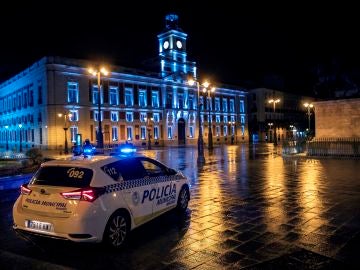 Updated: Wednesday, October 28, 2020 2:05 PM
Published on: 10/28/2020 13:38
The Community of Madrid authorizes meetings between non-cohabitants between 00h00 and 6h00, although with a maximum of six people and recalls that the ban decreed in the state of alarm only restricts traffic on public roads this hour.
Thus, the veto on night meetings that the Ayuso government decreed last Saturday was canceled by a new decree that the Madrid executive issued on Monday to adapt regional measures to those established on alert, in one that does not mention the ban on social gatherings at night.
Sources from the presidency of the Community of Madrid assure LaSexta that it is the national decree itself which "cancels the ban" and stress that if it had not corrected this restriction, the TSJM would not have it. not allowed. "The decree of the president has been adapted to the wording of the royal decree of the state of alarm", they underline.
The Community of Madrid confines itself to indicating in this decree that social gatherings in public and private spaces are limited to six people throughout the region, except in the case of cohabitants.
Vice President Ignacio Aguado explained at a press conference that the state of alert forced them "to have to find a solution" to the ban on meetings. "This is precisely what health experts are doing with the General Counsel, to see how this will can be brought together now also under the aegis of the state of alert", he stressed.
In this sense, he indicated that "in the next few hours they will bring a solution" and begged the population of Madrid not to meet: "We must not meet in apartments, in houses, for a matter of our own belief, because that's where it happens. 80% of infections ".
"Regardless of whether today or tomorrow this regulatory adjustment can be resolved, I urge the people of Madrid to continue to be equally responsible," he concluded.
On the other hand, mobility restrictions are still in force in 32 basic health zones in 12 municipalities, including the capital, from which you cannot leave or enter except for a justified reason, such as work. . These restrictions began on Monday and will be in effect for at least fourteen days.
In addition, the Community of Madrid will decide this Wednesday if it closes the entire region at the All Saints' Day Bridge, which begins this Friday, October 30. To implement these restrictions, judicial ratification is not necessary as the state of alert has been declared, so that fines can be imposed for non-compliance with these measures since their entry into force.