Technology
Madrid lifts mobility restrictions in 10 basic health zones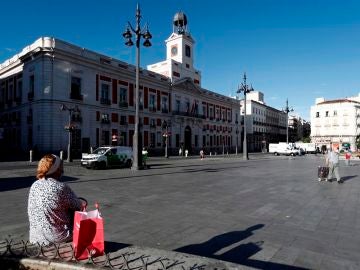 Publication: Friday, November 13, 2020 10:20 a.m.
The Community of Madrid has announced that from 00:00 next Monday, November 16, 10 basic health zones that had mobility restrictions due to the coronavirus will be excluded.
Specifically, these are the ones that show a 50% or more decrease in cumulative incidence (AI) at 14 days per 100,000 population and also show "a marked downward trend," as the CEO explained. at a press conference this Friday. of Public Health, Elena Andradas.
In the remaining 22 core areas that had restrictions will remain for the time being, he detailed. In addition, Andradas clarified that specific measures will not be applied to any new basic health zones, given that no member of the community currently has a 14-day AI of 500 or more cases per 100,000 inhabitants.
Thus, the basic areas that will be exempted from the perimeter confinement that had been imposed are as follows:
1. Compass (Torrejón de Ardoz)
2. El Espinillo (Madrid, Villaverde district)
3. Guadarrama (Guadarrama)
4. Borders (Torrejón)
5. Peña Prieta (Madrid, Puente de Vallecas)
6. Rafael Alberti (Madrid, Puente de Vallecas)
7. San Andrés (Madrid, Villaverde)
8. San Blas (Parla)
9. San Cristóbal (Madrid, Villaverde)
10. Vinateros Torito (Madrid, Moratalaz)
Check if your area is affected
On the map, a few lines below, you can see if you live in one of the basic health zones that continue with mobility restriction measures.
The areas affected by the restrictions are marked in red. You can move around the map and click on each area to see more information on the accumulated incidence and confirmed cases of COVID-19.
To check if your street is in one of these areas, just click on the magnifying glass and enter the street in the text box that will open. The map will direct you to the chosen location. To refine the search, you can add the municipality, for example: "María Zambrano, Getafe".
If you are browsing from our application, you can zoom in with the "+" and "-" buttons. Here is the map of the health zones currently affected by the new anti-COVID restrictions in Madrid:
The curfew is maintained
On the other hand, the Deputy Minister of Public Health and COVID-19 Plan, Antonio Zapatero, indicated that the curfew between 00:00 and 06:00 is still in force and that "its continuity will be studied".
Likewise, it influenced the importance of ventilation in confined spaces, "basically forcing natural ventilation". In addition, he again asked the people of Madrid to "reduce our movements to the essential".
Zapatero confirmed the "downward trend" in infections in the Community of Madrid, assuring that the region already has "seven consecutive weeks of decline" and has seen a 66% drop in cases from the maximum peak.
In this sense, he also pointed out that there are fewer COVID-19 patients admitted to hospitals in Madrid at the moment, in particular 2529. However, he indicated that there was "a lot of work to be done. do "and called for" caution ".