Technology
Melilla calls on government for house arrest and suspension of face-to-face classes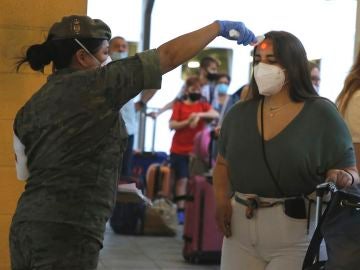 Posted: Sunday, November 1, 2020 9:52 a.m.
The president of Melilla, Eduardo de Castro, this Saturday asked the central government to assess a home confinement in the autonomous city and also to study the suspension of face-to-face education, given the high incidence of the coronavirus in the region.
In addition, he asked both the Ministry of Health and the Ministry of Defense, a hospital ship and streamline the terrain, also urged to address transport measures.
This request by letter from the president of the autonomous city to the executive comes a day after a large group of young people stoned the patrols of the local police and the national police last night, during the hours of curfew, which went to the Cañada de Hidum neighborhood to close two kiosks open during nighttime confinement hours and dissolve those around them, without keeping the corresponding safety distance and violating the traffic restriction on the lane public.
As a local police spokesperson reported this Saturday, the events took place in Via Láctea street, at the intersection with Plaza de la Mezquita, when they reached two food and candy kiosks, " open outside the established hours and in which there was a large agglomeration of young people ".