Technology
Moderna says its vaccine can reach Spain in early 2021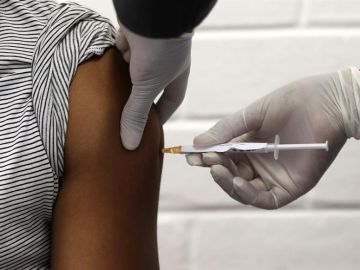 Publication: Monday November 16, 2020 23:53
The technical director of Moderna laboratories, Juan Andrés, said tonight that his coronavirus vaccine, which is 94.5% effective, can reach Spain in early 2021.
Speaking to Antena 3 Noticias this evening, Andrés explained that they have two distribution channels for the vaccine, one for the United States, where it is expected to be supplied by the end of the year, and the other for Europe, which is still awaiting a contract.
"We are looking forward to signing a contract with the European Union and when that happens, and we receive approval from the European Medicines Agency, we will be ready to start supplying. It can happen as soon as possible. early 2021, "said the director. technical.
The American biotechnology company Moderna announced on Monday the high efficacy of its vaccine, 94.5%, even higher than that of the pharmaceutical company Pfizer, developed by the German BioNTech and also based on the new technique of messenger RNA, which introduces a sequence with the instructions for making the antibodies.
Asked why the results of the effectiveness of the vaccine have not been published in scientific journals, the Spanish director of Moderna explained that the scientific data had been communicated to him yesterday.
"The committee that follows the clinical trial is an external committee with experts and they communicated it to us yesterday Sunday. These data will be published in scientific journals – he explained -. At the moment, what we what we are doing is transmitting this data to the health authorities, who are the ones who must approve the product to be placed on the market ".
As for the duration of immunity, he said that they still do not have it and that it is necessary to wait, while stressing that the effectiveness of the vaccine is very high, "of the order of 95%" .
On whether some volunteers had side effects, he explained that what they knew was "that the side effects are mild or moderate and that the grade 3 effects, which are the most severe, are are injection site pain, body pain, joint pain, headache, "he added.