Technology
Moncloa launches a plan against what it considers "disinformation" and reserves the right to respond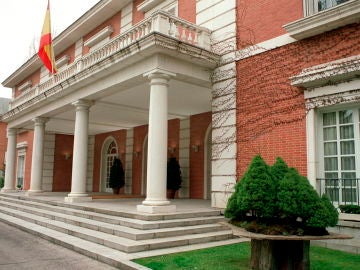 Posted: Friday November 6, 2020 1:57 PM
The Government has promoted a plan to combat "disinformation" and "the deliberate large-scale and systematic dissemination of false messages", a plan which would allow, if necessary, to conduct public communication campaigns led by the Secretariat. communication status to stop this misinformation detected.
The provision, published this Thursday in the Official Journal of the State (BOE), is based on the fact that access to truthful information is one of the pillars that support democratic societies and that "freedom of expression and right to information is enshrined as a fundamental right, "and to do this, it creates a monitoring mechanism essentially made up of government services (National Security Council, Situation Committee, Secretary of State for Communication, Standing Committee against disinformation, Competent public authorities and private sector and civil society).
These competent authorities will be those that can request the collaboration of the private sector and civil society, including the media, digital platforms, academia, the technology sector, non-governmental organizations and society in general.
Four levels of action
The action plan against disinformation establishes four levels. The first is detection, early warning and notification of the problem. The second level includes announcing the alert and carrying out a public communication campaign on disinformation, among other measures.
A third step would be to provide information at the politico-strategic level by the Secretary of State for Communication and monitoring and evaluation of the alert, while the fourth step would be the coordination of the response at the political level by the National Security Council. in case of political attribution of a disinformation campaign to a third stage.
To prepare the project, the 2018 European Council action plan against disinformation is taken as a starting point, which calls for coordinated action by Member States to combat disinformation. Thus, the executive creates a national system of prevention, detection, alert, surveillance and response to this phenomenon.
The plan sparked a political storm, with accusations from the opposition, but from Moncloa, they clarify: the approved procedure aims to prevent foreign interference in electoral processes, as well as to detect the campaigns promoted by the foreigner who could harm the national interests of our country. .
The plan, in accordance with article 20 of the Spanish Constitution, defends citizens' access to truthful and plural information as one of the essential pillars of our democracies. Its objective is precisely to fight against disinformation campaigns that violate this principle.
In no way will it monitor, censor or limit the free and legitimate right of the media to offer their information.