Technology
Mónica García criticizes the lack of doctors at Ayuso hospital, which pushes her to "choose between her life as an activist or a health worker"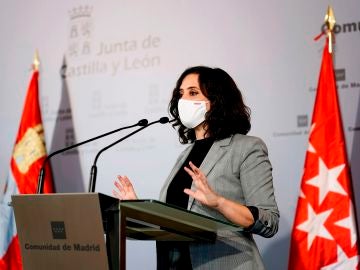 Updated: Thursday, November 5, 2020 2:49 PM
Published on: 05.11.2020 14:32
The Pandemic Hospital of the Community of Madrid played during the day at the Madrid Assembly. The deputy of Más País Mónica García considers that this health center "is not necessary" and will "follow the manual of cost overruns of the PP".
"You can't ask him if this blow, in the form of a hospital, is going to lead to doctors or nurses. Nor can we ask him why, having been the epicenter of the pandemic, we didn't we still don't have the necessary trackers and Primary Attention reinforcement, "he said, speaking to Isabel Díaz Ayuso.
Specifically, laSexta has had access to a document in which it is specified that the Community will open a process for the voluntary assignment of Madrid health professionals for this hospital and, in the event of an insufficient number of voluntary health workers, a process direct assignment that will only affect workers hired this summer due to the pandemic situation.
We still do not have the monitoring tools and the necessary reinforcement in primary care "
For her part, Isabel Díaz Ayuso urged García to "choose between her life as an activist or a health worker" and indicated that "the contagion curve in Madrid is like the mouth of Mrs. García, withered".
In addition, the president of Madrid declared that the opening of the Isabel Zendal hospital "is bad news for public health", according to the opposition. Something that, in his opinion, "ends up putting them where they deserve it." "Recognize that the IFEMA hospital has been a success," he stressed in his speech.
And it is that Mónica García also referred to the additional costs of this construction, which will cost 97 million euros, well above the 52 billion initially planned. "The only thing they have to offer us in terms of health policy is a hospital without toilets which accumulates as many additional costs as the epidemiological reports against it," he said.
The contagion curve in Madrid is like Mrs. García's mouth, withered "
In this regard, the "popular" leader asked him to look at what "the official cars of his colleagues in the coalition government in Moncloa are going to cost" after asking him if "they ask him for the additional costs".
During one of his speeches to the Madrid Assembly, Ayuso also defended that the pandemic hospital "was built in record time", criticizing the actions of the left in front of the city council. "The only thing his party did was duplicate the sidewalks on Gran Vía, we built a hospital in three months," he said.