Technology
New record of coronavirus infections in last 24 hours since the alarm state: 8,293 positives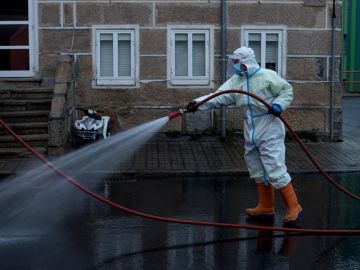 Updated: Friday, October 23, 2020 6:40 PM
Published on: 10/23/2020 6:17 PM
New record of coronavirus infections in the last 24 hours since the end of the national alert state, with 8,293 new positives diagnosed.
The Health Department added 19,851 new cases on Friday and 231 more deaths since the last report. In the past seven days, 655 people have died, bringing the death toll since the start of the pandemic to 34,752.
After crossing the barrier of one million cases this week, Spain, the first European country to reach this figure, adds a total of 1,046,132 COVID-19 infections since the start of the health crisis.
The real figure would however be much higher, as admitted this Friday Pedro Sánchez himself, who pointed out that the number of infected people in Spain exceeds three million, judging by the studies of seroprevalence.
In an institutional statement in which he affirmed that the epidemiological situation "is serious", the President of the Government attributed this difference to the fact that at the beginning of the pandemic "the infection was spreading without control", whereas "now the majority are detected. of cases ".
New daily income record
In addition, the country has once again recorded a new daily income record from the coronavirus: 2,024 in the last 24 hours, according to data released by the department headed by Salvador Illa.
There are currently a total of 14,539 people with coronavirus hospitalized in our country, including 2,031 in ICUs, where the percentage of bed occupancy by COVID patients is 22.48%. A percentage which in Melilla amounts to 66.67%.
Madrid is the autonomous community which reports the most new cases, with 2027 only the day before, followed by Aragon with 1187. Regarding the number of new daily hospitalizations, the community which recorded the most is Catalonia, with 375, followed by the region chaired by Isabel Díaz Ayuso, whose hospitals have admitted 345 patients with COVID-19 in the past 24 hours.
The cumulative incidence over the past 14 days in the country as a whole is rising from Thursday's report, to 361.66 cases per 100,000 population. Precisely this Friday, Sánchez proposed as a common objective to lower this parameter to 25 cases per 100,000 inhabitants, a figure which is still very far from the rates that our country records.