Technology
"Now Madrid and the rest of Spain will be safer"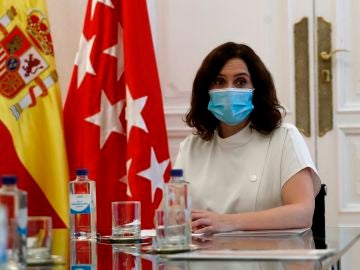 Publication: Wednesday, November 11, 2020 8:55 PM
The president of the Community of Madrid, Isabel Díaz Ayuso, celebrated that Spain requires from 23 November to international travelers from countries at risk a negative PCR carried out 72 hours before entering our country.
In this sense, the president assured that her government "has been fighting it for more than six months" and that "Madrid and the rest of Spain will therefore be safer".
Travel agencies, tour operators, air or sea transport companies and any other agent who sells tickets must now inform passengers of this new requirement, contained in a resolution that will be published tomorrow in the Official State Gazette. , informed the Ministry of Health.
As explained by the ministry, since May 11, 4,344 cases of coronavirus imported from another country have been recorded, of which 869 have been detected in the Community of Madrid.
"A country that does not take care of its borders is not forced. Nobody likes to walk on territory that does not provide security, especially in the event of a pandemic. We have been fighting it for over six months. Too long. . Now the Community of Madrid and the rest of Spain will be safer, "Ayuso wrote on his Twitter account.
In a press release, the Community of Madrid recalled that Ayuso has been asking the central government for a "clear protocol" at airports such as Barajas for six months, as they are the "main gateway" to the country and "it there is no iron control "against the coronavirus.
Ayuso raised this issue during the various conferences of regional presidents held with Prime Minister Pedro Sánchez, to whom he also addressed this request by letter on June 17.