Technology
Occupation of hospitals is worried despite the drop in new daily infections in most of the autonomous communities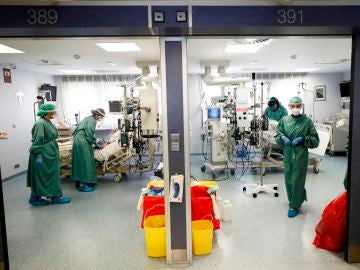 Publication: Sunday, November 15, 2020 2:07 PM
Navarra was the first autonomous community to decide to completely close the hotel business on October 24. Today, your data is starting to spark optimism. It reports 143 new infections, its lowest number since September 6, and three deaths. There, hospital pressure continues to worry, its ICUs are occupied by 40 COVID patients.
The community with its most saturated intensive care units is La Rioja, where coronavirus patients occupy 56% of their beds. Despite this, his infections are down 148 from yesterday, to 1,662 active cases. He also informs two deceased.
Hospitalized patients also increased in Cantabria, but saw a slight decrease in the new positives reported: 193 cases, 11 fewer than yesterday. They are living their first weekend with an early curfew at 10 p.m.
Measures that have also been reinforced in Castile and León. Meetings of maximum three people and they were asked to self-define. In Aranda de Duero, the second day of massive screening was carried out and this Saturday 31 deaths were reported.
These are the most painful data, that of deaths, which increased in this second wave until reaching the record last Tuesday with 411 deaths.
The encouraging data are the cumulative incidence at 15 days, which goes from 500 cases per 100,000 inhabitants. Although ICU saturation is worrying, it has gone from 17% to 31% in just two months.