Technology
Open Arms saves around 100 migrants from shipwreck in the Mediterranean in which five people died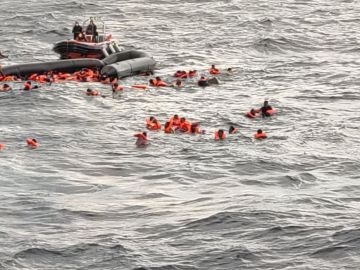 Published: Wednesday, November 11, 2020 5:56 PM
Open Arms rescue teams have rescued around 100 migrants, including children and babies, in the central Mediterranean. At least five people who occupied the boat lost their lives and the NGO managed to recover their bodies.
The migrants were wrecked 70 nautical miles from Libya when the floor of the precarious boat they were traveling in shattered. All of its occupants ended up at sea.
This morning, the Open Arms had located the boat and distributed masks and life jackets to its occupants.
After several hours of rescue, the migrants were transferred to the Open Arms boat, where medical teams worked intensively to stabilize the most serious cases. The rescued lifeless bodies of the five deceased migrants also boarded.
This is the second rescue in the region in the past 24 hours. Off the Libyan coast on Tuesday, 13 migrants drowned after a shipwreck, including three women and a child.