Technology
Opposition accuses government of "wanting to persecute and monitor media" in plan against disinformation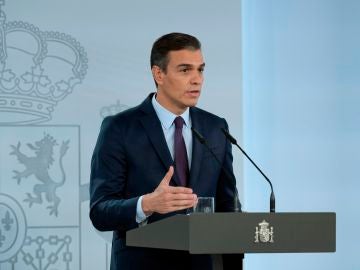 Updated: Friday, November 6, 2020 2:10 PM
Published on: 11/06/2020 2:06 PM
Pedro Sánchez's government insists that his order from the Ministry of the Vice-Presidency on disinformation is only aimed at combating "fake news" and "not limiting freedom of expression". This is how the Foreign Minister defended him after the opposition accused the executive of wanting to "persecute the media".
"I don't think there is anything extraordinary in the order, but rather a concern about disinformation. We do not restrict freedom of speech, but try to prevent lies from being conveyed by media and social networks, "said Arancha González Laya in" La Hora de la 1 ".
It is precisely in these statements that one of the problems lies. In opposition, they consider that they will use this committee to "persecute and control the media". Pablo Casado said his party would turn to Europe "if it does not rectify".
"Sánchez is issuing an order to monitor the media and prosecute what his cabinet considers disinformation. They have attacked the critical press, reporters stressed and now they are creating an Orwellian ministry of truth. We are asking the Cortes for an explanation and if they don't rectify, we will turn to Europe, "wrote on social media.
They attacked the critical press, journalists pointed out, and now they are creating an Orwellian Ministry of Truth "
The leader of Ciudadanos, Inés Arrimadas, spoke in the same vein, wondering if they want to promote a "ministry of truth with the series of lies they tell".
Despite criticism, the central government insists on defending its plan, believing it to be necessary in the fight against "fake news". Likewise, they ensure that it is based on the guidelines defined by Europe in this area.
However, in the European Union there is no law or directive – approved or in the process of being dealt with – regarding the content of television, press, radio or digital media. What has been done is a recommendation to member countries on foreign interference.
In this regard, the vice-chairman of the European People's Group said that "it is a lie that the control of the media comes from Brussels". Esteban González Pons also indicated that "the European standard, which is against terrorism, is precisely blocked by the opposition of the socialist group".