Technology
Page believes "Podemos sets the agenda" for the PSOE and says "Bildu has no passes"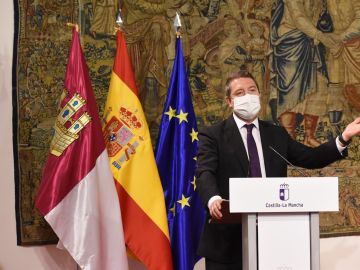 Publication: Friday 13 November 2020 10:00
Socialist regional leaders are very critical of the measures taken by Ferraz to execute general state budgets. They insist that EH Bildu should not be in the negotiations and they consider Podemos to be the one who sets the pace for the PSOE.
This is the case of the president of Castilla-La Mancha, Emiliano García-Page, who believes that "Bildu's does not have a laissez-passer because he is not in a process of normalization nor has carried out a process of reconciliation ", referring to the statements in which Ábalos spoke of" democratic normalization ".
And it is that the Minister of Transport and secretary for the organization of the PSOE declared this Thursday that "with the mentality of some, the transition would have been impossible today", in response to criticism from the opposition and some regional presidents in negotiations with EH Bildu.
The budget is perfectly comparable, the problem is that the toll to pay is painful "
But the president of Castellanomangecho does not share this reflection. He considers that it is Podemos who "sets the agenda of the PSOE" and "drags it to a corner of the political office" after its negotiations with the Basque formation so that it supports the accounts of the State.
"The budget is a perfectly comparable document in the social democratic dynamics of the PSOE. The problem is that the price to pay to execute it is painful," he said in statements to the 'Cadena Ser', saying reference to ongoing negotiations. execution of the executive.
He also does not think that Esquerra Republicana is the appropriate option to negotiate the accounts because, in his opinion, the independence movement cannot be left because it has a "thought of unity" and only wants "Obtain privileges". He believes that the government should "talk to citizens" and recalls that "a year and a half ago, it would have been possible".
Similarly, Andalusia's socialist leader Susana Díaz said she shared nothing with Bildu and hoped "they will apologize to the Spaniards". "I always thought the same thing, I don't share absolutely anything with Bildu or Otegi and the only thing I hope from this party is that they apologize to the Spaniards for the damage they have caused to this country, "he said.