Technology
Pedro Sánchez appears this Friday in Moncloa to make a statement on the pandemic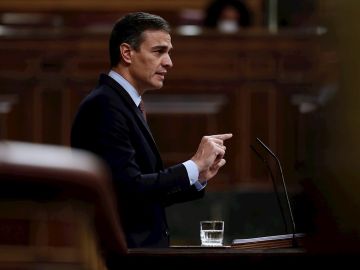 Updated: Friday, October 23, 2020 11:05 AM
Published on: 10/23/2020 10:45 a.m.
After the meeting yesterday between Illa and the health advisers, the debate on a possible curfew, and before the announcement today by the Community of Madrid of new restrictions after the end of the state of alarm, the president of the government appears in Moncloa to make a statement on the state of the pandemic.
An appearance that was not planned and that they confirmed earlier this morning at LaSexta. It will be from 1:00 p.m. This follows statements by Fernando Simón warning that the situation in Spain is worsening and, according to Illa, we are on the verge of a complicated situation that can last up to six months: "Make no mistake about it. a threat is a reality here. There is community transmission in all territories. "
On the table last night, there was also the debate on a possible curfew, but on how and when to implement it there was not unanimity this Thursday during the meeting between the autonomous communities and the government to the Interterritorial Health Council. And therefore, the night curfew will not be approved at least until it is ratified by a legal consultation, since, as the Minister of Health reminded, to apply it requires approval. alarm state.
The government and communities have approved a common working guide that includes common measures against COVID-19 across Spain. The measure was approved by the Interterritorial Council and only Madrid and Euskadi abstained.
The guide establishes four alert levels and includes measures for each of them, such as the recommendation to leave the home only for as long as necessary or the closing of shops at 10 p.m. for higher levels.