Technology
Pedro Sánchez condemns "the violent and irrational behavior" after the riots: "It's not like that"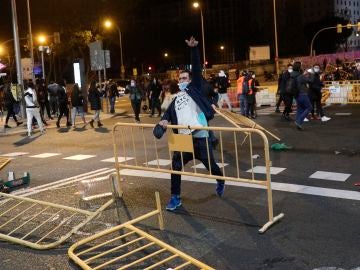 Posted: Sunday, November 1, 2020 10:25 a.m.
Government President Pedro Sánchez called the "violent and irrational" conduct of minority groups "intolerable", referring to the riots that have taken place in several towns to protest the restriction measures approved to stop the spread of the coronavirus.
"The violent and irrational behavior of minority groups is intolerable. This is not the way," the president wrote on Saturday on his Twitter account.
In view of this, Sánchez called for that only "by responsibility, unity and sacrifice" it is possible to defeat the pandemic that is raging in all countries.
In addition, the president thanked the forces and organs of security "for having guaranteed the security", given the altercations which take place in various cities of the country to protest against the restrictions.
The convictions of Almeida and De La Torre
The mayor of Madrid, José Luis Martínez-Almeida, has also joined in condemning these "violent incidents". "It's time to be responsible," he says on his Twitter account.
"I condemn the violent incidents and call on the young people who were on the streets to peacefully respect the curfew decreed by the government. In addition to being compulsory, it is loyal, prudent and united to prevent the disease from spreading ", writes the popular mayor. .
This criticism was joined by the mayor of Malaga, Paco de la Torre, who condemns the "imprescriptible" and "totally reprehensible" behavior of "a group of extremists" in Huelin.
"Fortunately, there were very few who were concentrating," ditch.