Technology
Pedro Sánchez, live, press conference today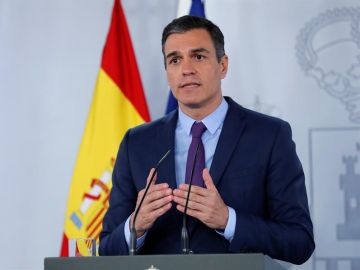 Posted: Friday October 23 2020 12:55 PM
The President of the Government comes to Moncloa to make a statement on the pandemic situation. Here you can follow it live.
An appearance that was not planned and that they confirmed earlier this morning at LaSexta. It will be from 1 p.m. and it comes after statements by Fernando Simón warning that the situation in Spain is worsening.
Also from Ciudadanos, Inés Arrimadas today offered the ten seats of her party to declare a state of alert and be able to apply the curfew. Arrimadas contacted Pedro Sánchez and asked the executive to "take control". "That he declare a state of alarm to avoid a second confinement, a confinement as hard as that of March," said Arrimadas. He has already asked the People's Party to support him as well.
They are calling for "strong measures, anyway, but a national plan" because, he says, "we cannot know about every autonomous community every day".